KINEMATIXX PARTICIPATING AGAIN AS A SPONSOR: PRAXISCONFERENCE PEDESTRIAN PROTECTION 2021
On July 7th and 8th 2021, the Pedestrian Protection PraxisConference will take place again in Bergisch Gladbach. As in 2020, this year's conference will be held "on site & online". We are happy to continue the support of this unique concept of the PraxisConference as a sponsor and look forward to stimulating lectures from current development and research.
Further information on the practice conference can be found here: PraxisConference Pedestrian Protection – Overview – Empowering Engineers (carhs.de)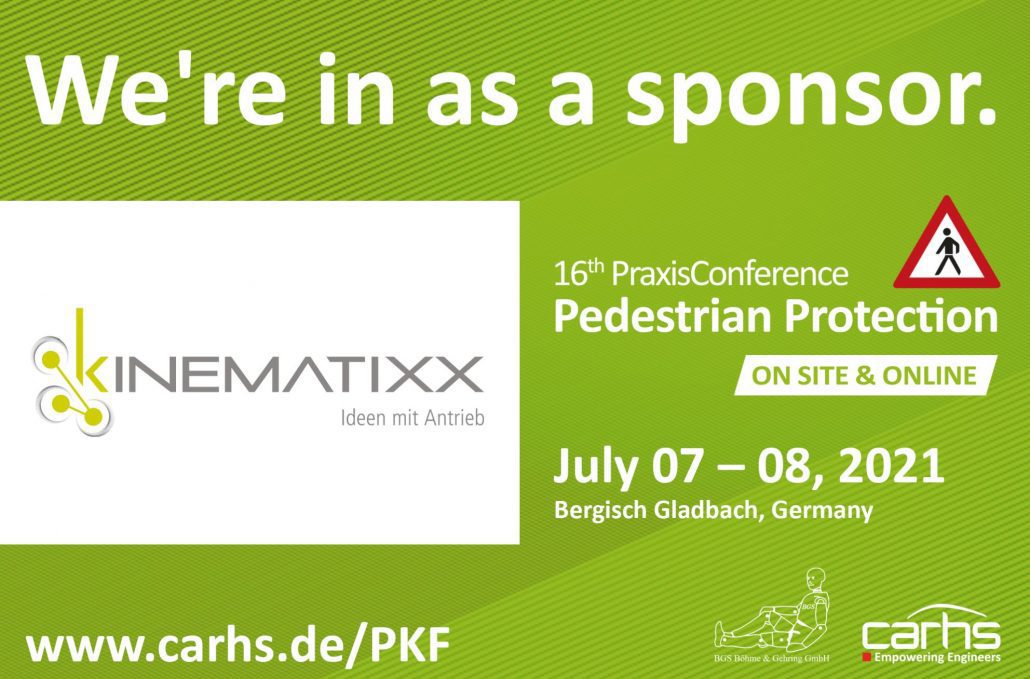 Do you have any questions or would you like a personal meeting?
Contact us. We would be pleased to advise you.